Management Team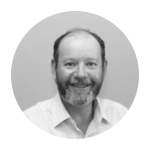 Brian Dalton
CEO
Brian Dalton is an entrepreneur in the mining industry and is also the CEO of Altius Minerals Corporation which owned ~94% of ARR prior to its IPO in February 2021. In his 20+ years at Altius Minerals, he helped grow the company to an asset base in excess of $500 million through diligent implementation of the prospect generator/joint venture business model and royalty acquisition/creation. Brian is an active member of various industry organizations and volunteer boards and has been honoured with numerous awards for his entrepreneurial leadership.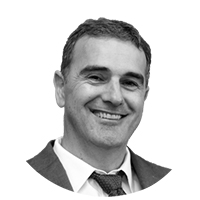 Ben Lewis
CFO
Ben Lewis is the current CFO of Altius Minerals Corporation. He joined Altius' executive team in 2006. Ben graduated from Memorial University of Newfoundland with a Bachelor of Commerce in 1991 and earned his Chartered Accountant designation in 1993. He has since held roles with increasing levels of responsibility with both private and public companies.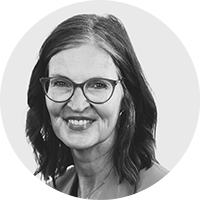 Flora Wood
Corporate Secretary
Flora is the VP Investor Relations and Sustainability for Altius Minerals. She also leads Investor Relations for ARR and is the Corporate Secretary, leading Board communications and governance support. Flora has an MA from University of Toronto. Over the course of 20+ years, she has led IR for companies during four takeovers (friendly and hostile) and one debt restructuring.
Great Bay Management Team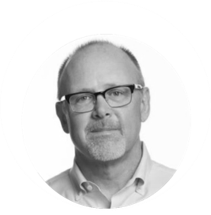 Frank Getman
President & CEO
Frank is an energy executive with over 25 years of experience in the energy industry. Prior to his current role at Great Bay Renewables, he acted as President and CEO of BayCorp Holdings, Ltd., a diversified merchant energy company, since 1998. Under his leadership, BayCorp developed, owned and operated various energy companies and assets including, renewable power generation facilities, oil and natural gas reserves, and other energy-related investments. Previously, he was an attorney with Boston-based law firm Hale and Dorr LLP. Frank has a joint JD/MBA degree from Boston College and a Bachelor's Degree in Political Science from Tufts University.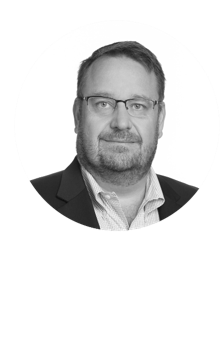 Raymond Faust
CFO
Ray has more than 20 years of experience in the energy industry. Prior to assuming his current duties at Great Bay Renewables, Ray acted as Chief Operations Officer at BayCorp Holdings. He previously worked for Waste Management, where he completed the development and financing for a $500MM renewable energy-from-waste facility in the U.K. He has also held roles in finance and M&A at Duke Energy and started his career as an engineer working offshore in the oil and gas industry. Ray has a Masters and Bachelors of Science in Mechanical Engineering from Yale University and an M.B.A from Dartmouth College.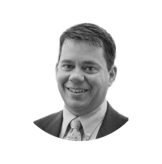 Josh Levine
Managing Director
Josh has 20 years of experience in energy project development, project finance, economic analysis and environmental permitting. Prior to his current position at Great Bay Renewables, Josh joined BayCorp Holdings in 2014 after working for the previous six years with BayCorp partner companies, Energy Management Inc. and American Renewables, in the development of large-scale renewable energy projects, including the Gainesville Renewable Energy Center and the Cape Wind Project, as well as natural gas generation and solar facilities. Josh received his B.S. in economics from Connecticut College, his M.B.A. from the Yale University – School of Management and his M.E.M. in policy, economics and law from the Yale University – School of Forestry and Environmental Studies.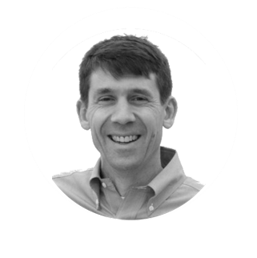 William Rodgers
Director
Bill has over 20 years of experience in the electric utility and merchant energy industries. Prior to his current position at Great Bay Renewables, he joined BayCorp Holdings in 1999, acting over the years as its Power Trader, Director of Marketing, and Director of Operations. He has also performed a variety of roles in energy sales, project development and project management for BayCorp and its subsidiaries. Bill managed the marketing and sales of all of the company's electrical energy production and renewable energy credits. Previously, Bill worked at Green Mountain Power Corporation in power trading and supply portfolio management. Bill holds a Bachelor of Arts degree from Middlebury College.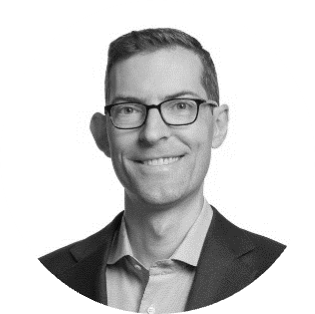 Peter Leahey
Managing Director
Peter joined Great Bay Renewables in October 2022. He has over seven years of experience in renewable energy M&A, financing, and corporate strategy. Prior to his current role at Great Bay Renewables, Peter worked as Vice President within the Investment Banking Division of Goldman Sachs. He served as an officer in the United States Marine Corps prior to working with Goldman Sachs. Peter has an MBA from New York University and a Bachelor's Degree in Physics from Colgate University.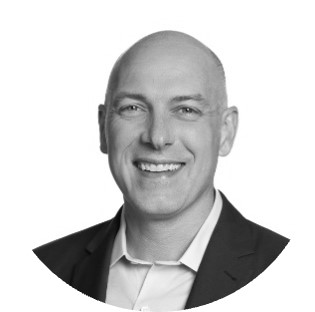 Zachary Farrar
Managing Director, Origination
Zachary joined Great Bay Renewables in September 2022. He has over 13 years of experience in the renewable energy industry with a focus on business development and origination. Prior to his current position at Great Bay Renewables, Zachary was Director of global sales and commercial operations for General Electric's onshore wind services division. He has extensive leadership and high tempo operational experience with more than 13 years in the US Navy. Zach has a Bachelor of Science Degree in Control Systems Engineering from the US Naval Academy and a Master of Science Degree in Engineering and Management from Clarkson University.
Directors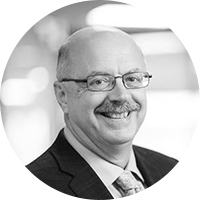 Earl Ludlow
Chairman
Earl Ludlow's career with the Fortis Group spanned nearly 40 years and included executive roles at Fortis subsidiaries Maritime Electric, Newfoundland Power, and Fortis Alberta, and then CEO roles at subsidiaries Fortis Properties and Newfoundland Power. He has served on the boards of Canadian Electricity Association, Maritime Electric, Belize Electricity, Caribbean Utilities, Fortis Ontario, Fortis Turks and Caicos, and Newfoundland Power. Mr. Ludlow earned a Bachelor of Engineering (Electrical) in 1980 and a Masters of Business Administration from Memorial University, Newfoundland and Labrador in 1994. He is also a professional engineer.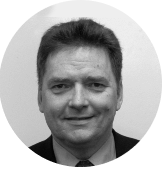 David Bronicheski
Director
David Bronicheski served as Chief Financial Officer of Algonquin Power & Utilities Corp. (successor corporation to Algonquin Power Income Fund) from 2007 to 2020 during which time it developed into one of Canada's preeminent renewable energy focused independent power producers. Mr. Bronicheski holds a Bachelor of Arts in economics (cum laude), a Bachelor of Commerce degree and an MBA (University of Toronto, Rotman School of Management). He is also on the Board of Badger Daylighting Ltd.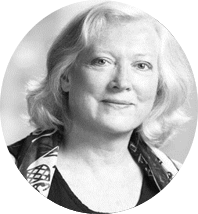 Karen Clarke-Whistler
Director
Karen Clarke-Whistler is a Principal at ESG Global Advisors. Prior to joining ESG Global, Karen was Chief Environment Officer, TD Bank Group and was responsible for developing and implementing a bank-wide ESG strategy.
Ms. Clarke-Whistler is on the Board of Directors of Enerplus Corporation and possesses a B.Sc. in Biology from University of Toronto and an M.Sc. in Land Resource Science from the University of Guelph. She received the ICD.D from Rotman Business School in 2016.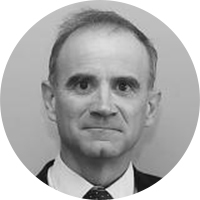 André Gaumond
Director
André Gaumond was President and CEO of Virginia Gold Mines from 1993 to 2006 and successor company Virginia Mines Inc. from 2006 to 2014 when it was acquired by Osisko Gold Royalties Ltd. Mr. Gaumond is a director nominee of Altius Minerals Corporation. Mr. Gaumond holds a Bachelor of Geological Engineering from Université Laval and a Master's degree in Geological Engineering from Ecole Poly technique. He serves on the Boards of Altius Minerals and Harfang Exploration Inc.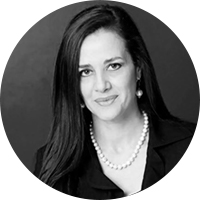 Anna El-Erian
Director
Anna El-Erian (nee Stylianides) is a corporate lawyer with over 20 years of experience in the global capital markets, having spent much of her career in investment banking, private equity, and corporate management and restructuring. Ms. El-Erian is a director nominee of Altius Minerals Corporation. Ms. El-Erian graduated with a Bachelor of Arts and a post graduate degree in Bachelor of Laws from the University of Witwatersrand. She serves on the Boards of Altius Minerals, Sabina Gold & Silver Corp., Entrée Gold Inc. and Eco Oro Minerals Corp.