Altius Renewable Royalties Reports Voting Results from May 24 2023 Annual General Meeting
Altius Renewable Royalties Corp. (TSX: ARR) (OTCQX: ATRWF) ("ARR" or the "Company"), is today reporting that all resolutions presented at its May 24, 2023 Annual General Meeting of Shareholders were approved by shareholders. A total of 26,871,608shares were voted, representing 87.3% of the total common shares issued and outstanding. ARR thanks its shareholders for the high voting participation rate. Detailed results of the election of directors and meeting resolutions are as follows: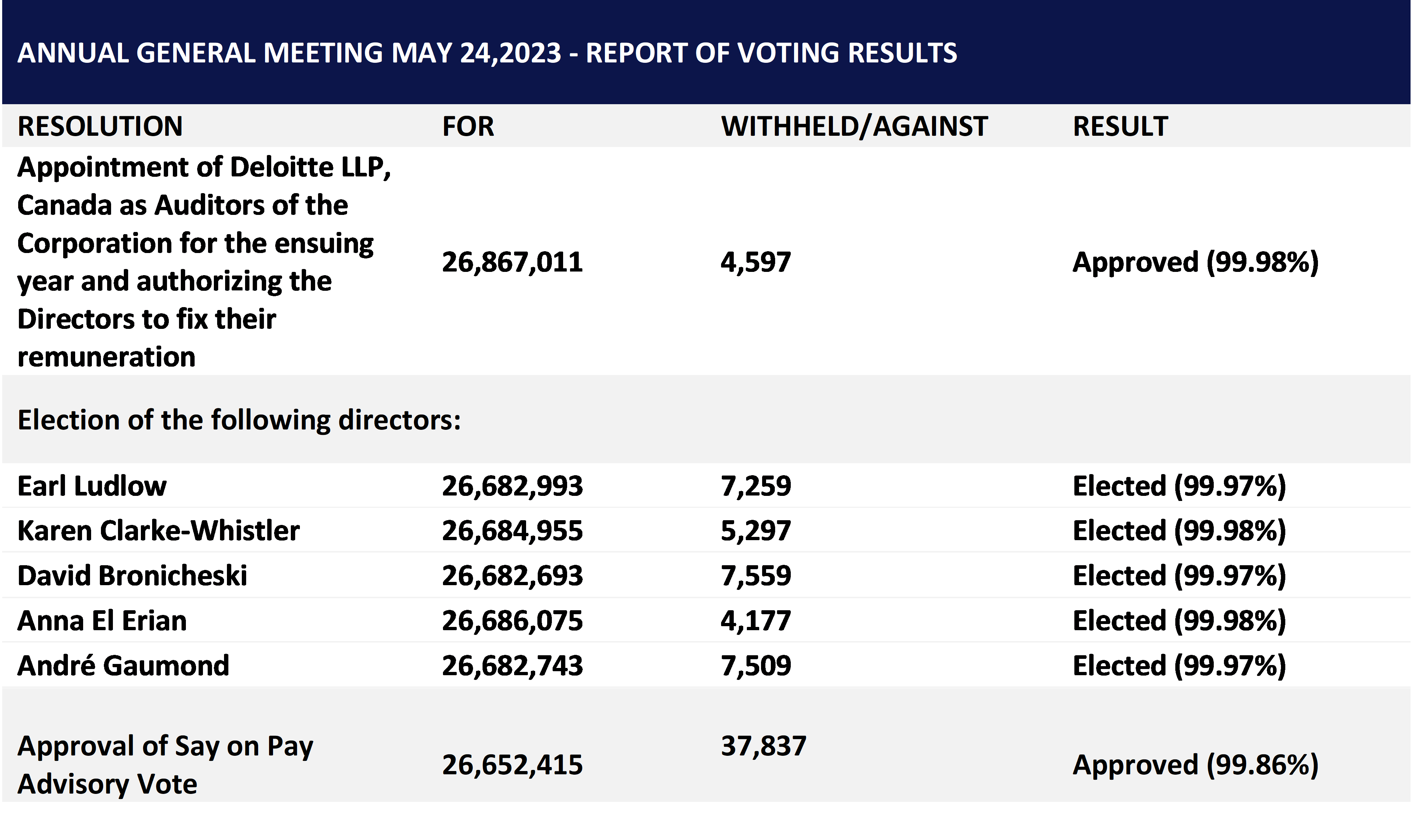 ‍
About ARR
ARR is a renewable energy royalty company whose business is to provide long-term, royalty-level investment capital to renewable power developers, operators, and originators. ARR currently has 10 renewable energy royalties representing 2,068MW of renewable power on operating projects, and an additional approximately 6.0GW on projects in the construction and development phases, across several regional power pools in the U.S. The Corporation also expects future royalties from GBR's investments in Bluestar Energy Capital and Hodson Energy. The Corporation combines industry expertise with innovative, partner-focused solutions to further the growth of the renewable energy sector as it fulfills its critical role in enabling the global energy transition.
For further information, please contact:
Flora Wood
Email:[email protected]
Tel: 1.877.576.2209
Direct: 1.416.346.9020
Ben Lewis
Email:[email protected]
Tel: 1.877.576.2209